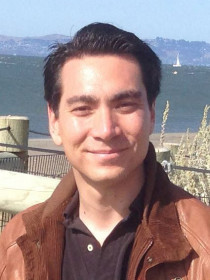 Michael
Ahn
Paarlberg
Assistant Professor of Political Science, Virginia Commonwealth University
Connect with Michael
About Michael
Paarlberg's research focuses on immigration, labor, and security issues in the US and Latin America. Overarching themes in Paarlberg's writings include the influence diaspora communities have over politics in their home countries; labor conditions of low wage workers, gangs and corruption, and the criminalization of immigrants. Paarlberg is an Associate Fellow at the Institute for Policy Studies and was a Latin America Policy Advisor to the Bernie Sanders 2020 campaign.
Contributions
Publications
"
Competing for the Diaspora's Influence at Home: A Case Study of El Salvador
"
Journal of Ethnic and Migration Studies
(
forthcoming
).
Finds one party in the El Salvador and Salvadoran diaspora to be highly effective in grassroots mobilization of diaspora supporters due to historical legacies of migration and deep infrastructure investment, while its rival party, ARENA, lags due to similar historical legacies.
"
Transnational Militancy: Diaspora Influence over Electoral Activity in Latin America
"
Comparative Politics
49
, no.
4
(
2017
).
Uses survey data and interviews with politicians in Mexico, El Salvador, and the Dominican Republic to understand the benefit diaspora communities provide parties and candidates, estimating the effect they have on the political behavior of relatives in home countries, and finding politicians' perception of their impact to be exaggerated.
"
Immigrants and Day Laborers
" in
Contemporary Issues for People of Color: Surviving and Thriving in the U.S. Today: Immigration and Migration
, edited by
Alvaro Huerta, Norma Iglesias-Prieto, and Donathan L. Brown
(
Greenwood, 2016
).