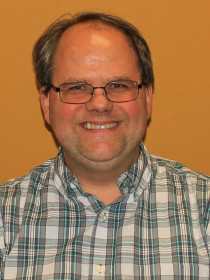 Michael
A.
Smith
Professor of Political Science, Emporia State University
Connect with Michael
About Michael
Smith's scholarship focuses on civic engagement and voting laws. He has worked closely with retired U.S. Senator Bob Graham to implement his proposed curriculum at Emporia State University, whose students have done remarkable things in the community using this curriculum. Smith's research on voting laws analyzes data on voter turnout changes in states with photo ID and proof-of-citizenship voting laws, discovering a troubling drop in voter turnout under these laws, particularly in counties with higher poverty rates. Smith has also been active in More², a Kansas City-based social justice group affiliated with the Gamaliel Foundation.
Contributions
Kevin R. Anderson

Chapman Rackaway
Publications
State Voting Laws in America: Historical Statutes and Their Modern Implications
(with ) (
Palgrave Macmillan, 2014
).
Examines state voting laws throughout U.S. history and their impact on voter turnout; discusses contemporary challenges to the voting process including laws complicating voter registration, photo ID and birth certificate requirements, limits on early voting, and restoration of voting rights after a felony conviction.
"
Teaching Active Citizenship: A Companion to the Traditional Political Science Curriculum
" (with ).
PS: Political Science and Politics
47
, no.
3
(
2014
):
703-710
.
Advocates a new curriculum that can be applied to American government, introduction to political science, and state and local government courses. Responds to the corresponding decrease in the nation's civic health by proposing three principles: teaching citizenship rather than teaching civics, teaching citizenship by engagement in the "real world," with students completing projects that take them step by step through the policy-change process, and encouraging future high school government teachers to teach their students the rights, responsibilities, and competencies of active citizenship.
Bringing Representation Home: State Legislators among Their Constituencies
(
University of Missouri Press, 2003
).
Uses interviews and observations of twelve state representatives in an effort to better understand and define their approaches to representation, ultimately asking not "what is representation?" but "how can we discover what representation is?"