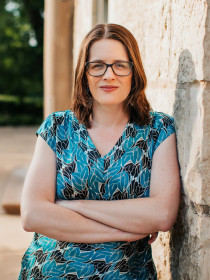 Michelle
Dawn
Shumate
Research Professor, Northwestern University
Connect with Michelle
About Michelle
Shumate's work focuses on how to design interorganizational networks to make the most social impact.  Her research has been recognized by the National Science Foundation with a CAREER award and was funded by the National Institutes of Health, National Science Foundation, Bill and Melinda Gates Foundation, and Army Research Office. Shumate is also the founding director of Network for Nonprofit and Social Impact (NNSI).
Contributions
Publications
"
Maintaining Systems of Care in the Midst of Shock
," (with ),
Northwestern University: Institute for Policy Research
,
June 2023
.
Examines the practices of 11 systems of care networks and their relationship to changes in their efficiency and effectiveness. Identifies three practices that support resilience and three that explain network fragility.
"
Collaborative Networks: The Next Frontier in Data-Driven Management
," (with ),
IBM Center for The Business of Government
,
2022
.
Proposes a series of targeted management interventions to improve efficiency, accountability, and effectiveness of network operations, with the "networks" in this case being the series of service providers needed to deliver needed outcomes to a client. Introduces the concept of network referral technology and shows how this technology can enable service providers to develop workflows within networks.
Networks for Social Impact
(with ) (
Oxford University Press, 2022
).
Explains how nonprofits, businesses, and governments work together to tackle social problems. Argues for a specialized, systems approach to network design and management that considers the type of social issue, the mechanism for social impact, environment, and resources. Utilizes thirty original and diverse case studies of the social impact of organizations.