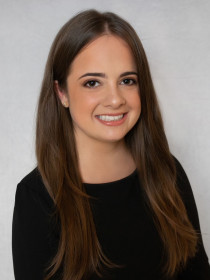 Monica
Andrea
Bustinza
Democracy Programs Director, Florida International University
Connect with Monica
About Monica
Bustinza's research focuses on election administration and voter participation in the United States. Overarching themes in Bustinza's writings include policy implementation, administrative burden, emotional labor, election violence, voter access, and barriers. Bustinza is a director on the state board of the League of Women Voters of Florida and previously interned at the Supervisor of Elections office in Miami-Dade County.
Contributions
Publications
"
Heavy Lifting: Emotional Labor and Election Administration
" (with ).
Administration & Society
55
, no.
2
(
2022
).
Delves into the effects of emotional labor on election workers within the current context. Reveals the existence and intricacies of emotional labor within the administration of elections, prompting inquiries into its implications for the future of election administration.
"
Observation Research in Emergency and Disaster Management
" (with ), in
Disaster and Emergency Management Methods
, edited by
Jason D. Rivera
(
Routledge, 2021
).
Discusses how observation can be a useful tool in emergency management research, providing a firsthand account of situations and immersing audiences in the experience. Encourages further exploration of the observation method.