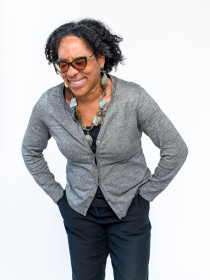 Monica
R.
McLemore
Associate Professor of Family Health Care Nursing, Research Scientist, Advancing New Standards in Reproductive Health, University of California, San Francisco
Connect with Monica
About Monica
McLemore's program of research is focused on understanding the factors that contribute to inequities in women's reproductive health and justice. The goals of her research are threefold: 1) to improve patient outcomes, 2) to improve access to care, and 3) to improve patients' experiences of their care. Reproductive Justice is an intersectional framework that posits individuals have a right to abortion, a right to parent, a right to parent the children they have, and a right to disassociate sex from reproduction. This framework is the roadmap that guides all of her research, which can be categorized into four content areas area, namely, interrogating the context and content of care, evaluating providers of care, determining baselines of quality care, and generating evidence to inform policies that impact care.
McLemore has been a licensed nurse since 1993 and maintains clinical practice as a public health and staff nurse at San Francisco General Hospital in the Women's Options Center. She is also an elected member of the governing council for Population Reproductive and Sexual Health section of the American Public Health Association and a recipient of the 2015 teaching award from the American College of Nurse Midwives. McLemore was named one of the 6 Amazing Women in Reproductive Health by the Association of Reproductive Health Professionals and is the 2018 recipient of the Abortion Care Network's Person of the Year award.
Contributions
Linda Franck

Renee Mehra

Monica R. McLemore
No Jargon Podcast