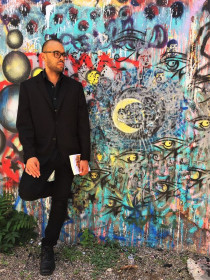 Musa
al-Gharbi
Paul F. Lazarsfeld Fellow in Sociology, Columbia University in the City of New York
Research Associate, Heterodox Academy
Connect with Musa
About Musa
Al-Gharbi's research explores how we think about, talk about, and produce knowledge about social phenomena including race, inequality, social movements, extremism, policing, national security, foreign policy and domestic U.S. political contests.
Contributions
Publications
"
Race and the Race for the White House: On Social Research in the Age of Trump
"
The American Sociologist
(
2018
):
1-24
.
Demonstrates how research on Trump and his supporters has been systematically distorted by researchers' own deep revulsion towards the man and what he represents to them, and by strong priors about what kind of person would vote for Trump, and what they would be motivated by.