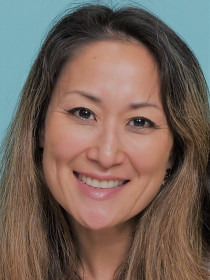 Nadia
Young-na
Kim
Professor of Asian and Asian American Studies, Loyola Marymount University
Connect with Nadia
About Nadia
Kim's research focuses on US race and citizenship inequalities, Los Angeles (e.g., 1992 LA Unrest), immigrant women activists, environmental racism, and comparative racialization. Throughout, Kim's approach centers (neo)imperialism, transnationality, and intersectionality, including citizenship. Kim is the author of the multi-award-winning Imperial Citizens: Koreans and Race from Seoul to LA and the new book, Refusing Death: Immigrant Women and the Fight for Environmental Justice in LA (Stanford University Press, 2021).
Contributions
Publications
"
Racing to LA's Future
,"
Forecast LA: Preparing for the Future of the Region, Loyola Marymount University
,
April 19, 2017
.
Evaluates survey data on inter-group views among Los Angeles racial/ethnic communities, comparing current survey data with data from the 1990s recorded in the aftermath of the 1992 riots.
"
Race-ing towards the Real South Korea: The Cases of Black-Korean Nationals and African Migrants
" in
Multiethnic Korea? Multiculturalism, Migration, and Peoplehood Diversity in Contemporary South Korea
, edited by
John Lie
(
University of California Berkeley Institute of East Asian Studies, 2015
),
211-243
.
Examines the social locations and the views of Black Koreans in South Korea to gain intellectual traction on how they are treated by the nation-state and how they interpret and act in response.
"
Campaigning for Obama and the Politics of Race: The Case of California, Texas, and Beyond
" in
Race in the Age of Obama, Research in Race and Ethnic Relations, Volume 16
, edited by
Donald Cunnigen and Marino Bruce
(
Emerald Publishers, 2010
),
247-266
.
References the author's experience working for Barack Obama's 2008 Presidential campaign where she found that the oft-invoked "Muslim" or "not-American" epithets in Texas revealed a citizenship-based racism usually reserved for Asian Americans and Latinos being used against a Black American.
"
Critical Thoughts on Asian American Assimilation in the Whitening Literature
" in
Racism in Post-Racism America: New Theories, New Directions
, edited by
Charles A. Gallagher
(
Social Forces, 2008
),
53-66
.
Problematizes the forecast that Asian Americans are "whitening," arguing that Asian groups have been racially subordinated along lines of citizenship even if many of them have not been subordinated in the same way as blacks along color and socioeconomic lines.
Imperial Citizens: Koreans and Race from Seoul to LA
(
Stanford University Press, 2008
).
Analyzes how America's post-World War II expansion into Asia introduced racial inequalities and ideologies that shaped future immigrants' understandings of both their own group and of the White-over-Black U.S. order.