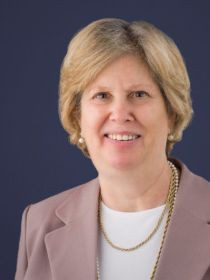 Nancy
J.
Altman
Co-Founder and President, Social Security Works
Connect with Nancy
About Nancy
Altman has long been an expert on Social Security, in both its history and current policy matters. As a legislative assistant, she advised Senator John C. Danforth (R-MO) on Social Security matters from 1977 to 1981. She has gone on to write extensively, in books and articles, about issues surrounding retirement income. Currently she chairs the Board of Directors of the Pension Rights Center, an organization that advocates for beneficiary rights and provides resources to the public.
Contributions
Eric Kingson

Benjamin Veghte
Publications
Social Security Works!: Why Social Security Isn't Going Broke and How Expanding It Will Help Us All
(with ) (
The New Press, 2015
).
Calls for the expansion of the Social Security system and offers an antidote to the three-decade-long, billionaire-funded campaign to make Americans believe that this institution is destined to collapse. Argues that Social Security is a powerful program that can help stop the collapse of the middle class, lessen the pressure squeezing families from all directions, and help end the upward redistribution of wealth that has resulted in perilous levels of inequality.
"
Mr. Social Security: The Extraordinary Contributions of Robert M. Ball
" in
Social Insurance and Social Justice: Social Security, Medicare, and the Campaign against Entitlements
, edited by
Leah Rogne, Carroll Estes, Brian R. Grossman, Brooke Hollister, and Erica Solway
(
Springer Publishing, 2009
),
xix-xxiv
.
Highlights and celebrates the work of Altman's late colleague Robert M. Ball, an advocate for social justice through social insurance policy reform.
"
Social Security and Intergenerational Justice
"
George Washington Law Review
77
, no.
5
(
2009
):
1383
.
Discusses other scholarly arguments for intergenerational equity in social insurance; ultimately suggests a synthesis of prevalent ideas and proposes new solutions for closing the funding gap and protecting the rights of all generations.
"
Social Security from the Great Society to 1980: Further Expansion and Rekindled Controversy
" (with ), in
Conservatives and American Policy Development
, edited by
Brian J. Glenn and Steven M. Teles
(
Oxford University Press, 2009
),
155-188
.
Examines the role of conservatism in the Social Security policy setting during a time period otherwise often viewed from a predominantly liberal narrative frame.
"
Social Security and the Low-Income Worker
"
American University Law Review
56
, no.
5
(
2007
):
1139-1161
.
Asserts that Social Security is of particular importance to low-income Americans and presents a plan to eliminate the program's long-range shortfall while continuing to support the most vulnerable members of society.
The Battle for Social Security: From FDR's Vision to Bush's Gamble
(
John Wiley & Sons, 2005
).
Illuminates the politics and policy of the current struggle over Social Security in light of the program's compelling history and ingenious structure.