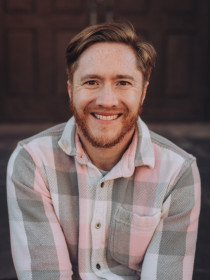 Neil
Greene
Post-Doctoral Fellow, Center on Alcohol, Substance Use, and Addictions at the University of New Mexico
Connect with Neil
About Neil
Greene's research focuses on the intersection of homelessness, housing, criminal-legal system diversion-deflection, harm reduction, and recovery. Greene has worked on numerous community engaged research projects with homelessness services and refugee serving organizations. He has written about the relationship between social networks and the well-being of newly resettled refugees and people affected by homelessness. He has also studied premature mortality among people affected by homelessness.
Contributions
Publications
"
Marked as Homeless: Reconciling with Ambiguities about Housing Status in Death Records
"
Socius: Sociological Research for a Dynamic World
(
2022
).
involves interviews with first responders to death scenes that involved a person who was experiencing homelessness. Argues that although there are challenges with documenting homelessness, systematic documentation is important for future data collection and policy efforts--and that there are ways to minimize ambiguities.
"
Thirteen - Ending the Persistence of Homelessness
" (with ), in
Agenda for Social Justice
, edited by
Glenn W. Muschert, Kristen M. Budd, Michelle Christian and Robert Perrucci
(
Bristol University Press, 2020
),
127 - 134
.
Describes the history of homelessness in the United States. Includes a discussion of existing data sources for future research and recommendations for improving prevention and response efforts.