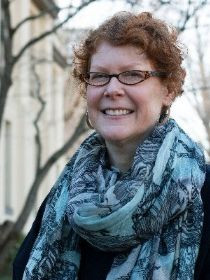 Nichola
J.
Lowe
Professor of City and Regional Planning, University of North Carolina at Chapel Hill
Connect with Nichola
About Nichola
Lowe's work focuses on the institutional arrangements that lead to more inclusive forms of economic development and specifically, the role that practitioners can play in aligning growth and equity goals. She conducts research in three related areas of economic development. First, she studies workforce intermediaries and the strategies of skill reinterpretation they use to engage businesses in a negotiated process around skill. Second, she focuses on immigrant construction workers and the innovative strategies they and their allies devise to make their contributions to industry upgrading and upskilling more visible and valued. Third, she examines smart approaches to state and local economic development. Combined, this work unpacks the processes and practices that contribute to more equitable and inclusive forms of regional economic development and labor market adjustment.
She has worked on projects for the International Labour Organization, Inter-American Development Bank, Bank of the Northeast Brazil, Ontario Ministry of Economic Development and Trade, the Chicagoland Workforce Funder Alliance, the Kenan Institute for Private Enterprise, the North Carolina Council for Entrepreneurial Development and the North Carolina Board of Science and Technology.