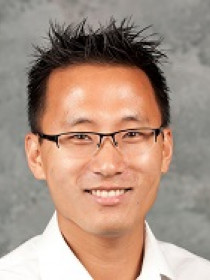 Nicholas
D.
Hartlep
Robert Charles Billings Endowed Chair of Education Studies, Berea College
Connect with Nicholas
About Nicholas
Nicholas D. Hartlep is the Robert Charles Billings Endowed Chair in Education at Berea College where he Chairs the Department of Education Studies. Hartlep's research focuses on the model minority stereotype of Asian/Americans, urban education (and teaching for transformation), and the impact neoliberalism has on public education (and society). Much of his recent work has examined how neoliberal capitalism has come to dominate higher education in the United States. He serves as the lead editor of the book series Urban Education Studies with Information Age Publishing. Hartlep is a former elementary school teacher.
Contributions
Christopher M. Hansen
Brian R. Horn
Publications
"
Revitalizing the Field of Educational Foundations and PK-20 Educators' Commitment to Social Justice and Issues of Equity in an Age of Neoliberalism
" (with ).
Educational Studies
51
, no.
1
(
forthcoming
).
Argues the imminent extinction of Educational Foundations within larger macro contexts, including the corporate control of knowledge production, the marginalization of critical academics who challenge the social, economic, and political status quos, and the global (U.S. in particular) economic recession. Explains why the field of Educational Foundations is important for this particular historical moment.
"
Using Balanced Literacy for Delivering Culturally Relevant Pedagogy to Prepare Teachers: A 20-Year Perspective on Dreamkeepers
" (with ).
E-Journal of Balanced Literacy
2
, no.
1
(
2014
):
3-9
.
Highlights the teaching practices of two teacher educators who teach at universities in the Midwest. Details the myriad ways in which they use a balanced literacy approach that is culturally relevant in their courses at Illinois State University and the University of Wisconsin-Milwaukee, to more effectively prepare PK-12 urban educators. Argues that as demographics continue to shift, the need for highly effective teachers who can teach our nation's culturally and linguistically diverse PK-12 students becomes ever more critical.
"
The Model Minority Stereotype Reader: Critical and Challenging Readings for the 21st Century
" (
Cognella Publishers, 2014
).
Focuses on Asian Americans and examines how stereotypes about them are harmful both to students and their teachers. Helps students gain a deeper understanding of the model-minority stereotype and its implications.