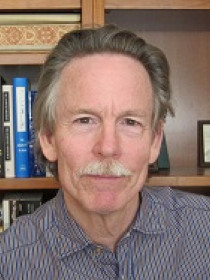 Nick
Bromell
Professor of American Studies, University of Massachusetts Amherst
Connect with Nick
About Nick
Bromell studies "public philosophy" – the ideas about democracy that Americans use in order to understand their democracy and their role as citizens. Bromell is especially concerned with helping to craft a "post-liberal" public philosophy that offers a compelling progressive alternative to the radical conservative public philosophy that has gained much ground since the demise of liberalism. Unlike most others who work in this area, he finds sources for a progressive alternative in the words and works of Americans of color – not just in such conventional places as the words of the Founders, Lincoln, Franklin Roosevelt, et al.
Contributions
Publications
The Time is Always Now: Black Thought and the Transformation of U.S. Democracy
(
Oxford University Press, 2013
).
Breaks from the dualism that has defined many studies of black political thought as a perpetual struggle between nationalist and integrationist strands, and offers an alternative set of organizing concepts.