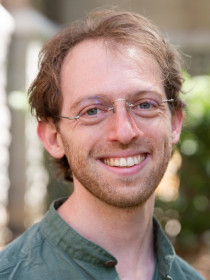 Nick
Merrill
Research Fellow in Long-Term Cybersecurity, University of California, Berkeley
About Nick
Merrill's research focuses on internet infrastructure. Overarching themes in Merrill's writings include centralization of global internet infrastructure, equity of access and ownership over that infrastructure, and the fragility of internet infrastructure during war.
Contributions
Publications
"
Inside the Internet
" (with ).
Duke Law Journal Online (
(
2023
).
Suggests that competition reigns the inside of the internet. Mentions the original research presented here undermines that long-held assumption. Considers how the internet's regulatory infrastructure might respond to these new facts regarding the internet's interior network infrastructure.