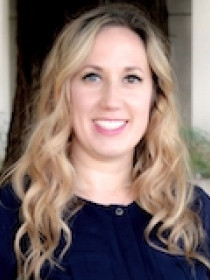 Nicole
Fox
Assistant Professor of Criminal Justice, California State University, Sacramento
Connect with Nicole
About Nicole
Fox's research focuses on mass atrocity, gender and memorialization. Overarching themes in Fox's writing include how communities rebuild in the aftermath of violence and how memories of the past shape present day responses to violence, social policy and identity. Fox serves as a research scholar for University of New Hampshire's Prevention Innovation Research Center and is working on a new project on people who rescued others during episodes of genocide.
Contributions
Publications
"
The Impact of Religious Beliefs, Practices, and Social Networks on Rwandan Rescue Efforts During Genocide
" (with ).
Genocide Studies and Prevention
15
, no.
1
(
2021
).
Demonstrates that religion is tied to rescue efforts in at least three ways: 1) through the creation of cognitive safety nets that enabled high-risk actions; 2) through religious practices that isolated individuals from the social networks of those committing the violence; and 3) through religious social networks where individuals encountered opportunities and accessed resources to rescue.
"
After Genocide Memory and Reconciliation in Rwanda
" (
Wisconsin Press, 2021
).
Investigates the ways memorials can shape the experiences of survivors decades after mass violence has ended. Examines how memorializations can both heal and hurt, especially when they fail to represent all genders, ethnicities, and classes of those afflicted. Reveals after drawing on extensive experiences with Rwandans their relationships to these spaces and uncovers those voices silenced by the dominant narrative—arguing that the erasure of such stories is an act of violence itself.