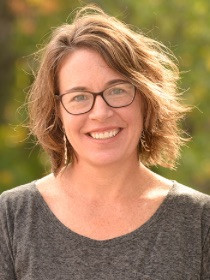 Nicole
Coffey
Kellett
Associate Professor of Anthropology, University of Maine Farmington
Connect with Nicole
About Nicole
Kellett's expertise is in gender, health, and economic development. She has conducted research on AIDS-related stigma and economic empowerment in West Nile Uganda, female inmates with mental health and substance use concerns in New Mexico, and microfinance programs for rural women in highland Peru. Currently Kellett is writing a life history of a female survivor of political violence in the rural Andes. Kellett has also become engaged with the issue of human trafficking in western Maine and has collaborated with local organizations and university coalitions dedicated to violence prevention efforts. 
Contributions
In the News
Guest to discuss
human trafficking
on
Bow Tie Boys
, Nicole Coffey Kellett (with ),
March 2014 and March 2016
.