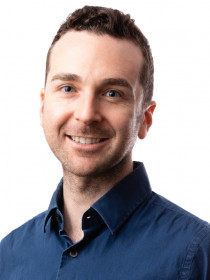 Nolan
Kline
Assistant Professor of Anthropology, Rollins College
Connect with Nolan
About Nolan
Kline's research focuses on the health-related consequences of immigration enforcement laws and policies and LGBTQ+ Latinx political mobilization. Kline's overarching themes in writings include racial inequality, policing, intersectionality, and health inequality. Kline serves on the community advisory boards for LGBTQ+ Latinx and farmworker organizations in Central Florida and is part of an interdisciplinary team that provides research reports to Latinx community-based organizations.
Contributions
Publications
"
Multi-Level Determinants to HPV Vaccination Among Hispanic Farmworker Families in Florida
" (with ).
Ethnicity & Health
(
2018
).
Outlines that HPV vaccination is the primary prevention method for HPV-related cancers, although among Hispanic populations, migrant farmworkers may experience exacerbated challenges to HPV vaccination due to intersecting political, social, and personal contexts. Explores multi-level determinants of HPV vaccination among Hispanic migrant farmworker families.
Pathogenic Policing Immigration Enforcement and Health in the U.S. South
(
Rutgers University Press, 2019
).
Discusses Pathogenic Policing and examines the multiple health-related consequences of immigration laws and police practices in the US South, focusing in particular on Atlanta, Georgia.