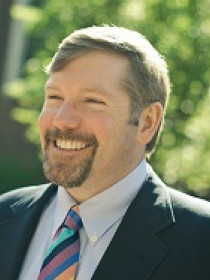 Patrick
McGuinn
Professor of Political Science and Education, Drew University
Connect with Patrick
About Patrick
McGuinn's research and teaching focus on American politics and public policy and in particular on education policy and the politics of school reform. He has produced a number of policy reports for the Brookings Institution, the American Enterprise Institute, the Center for American Progress, and the Thomas B. Fordham Institute, and is a regular commentator on education in media outlets such as Education Week, the New York Times, the Wall Street Journal, and the New Jersey Star Ledger.
Contributions
Publications
"
The Federal Role in Educational Equity: The Two Narratives of School Reform and the Debate over Accountability
" in
Education, Democracy, and Justice
, edited by
Danielle Allen and Rob Reich
(
University of Chicago Press, 2013
),
221-242
.
Traces the shifts in federal education policy over the past half-century, as well as a growing debate inside of the Democratic Party over the place of accountability reforms in bringing about greater educational equity. It analyzes the debate between proponents of the "equalize schooling" and "equalize educational opportunity" approaches to school reform and its implications for the politics of education.
Education Governance for the Twenty-First Century: Overcoming the Structural Barriers to School Reform
(edited with ) (
Brookings Institution Press, 2013
).
Deals with the governance challenges that are myriad, persistent, and obtrusive at multiple levels of our fragmented education system, and puts forward a broad range of arguments, evidence, and case examples culled from leading experts studying these issues today.
No Child Left Behind and the Transformation of Federal Education Policy, 1965-2005
(
University Press of Kansas, 2006
).
Provides an in-depth analysis of how and why federal education policy evolved after the passage of ESEA in 1965 and how No Child Left Behind (NCLB) became law. Also shows how the struggle to define the federal role in school reform took center stage in debates over the appropriate role of the government in promoting opportunity and social welfare.