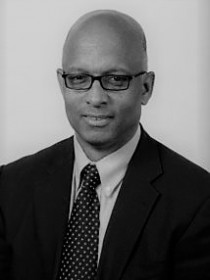 Patrick
R.
Webb
Associate Professor of Criminal Justice and Statistician, St. Augustine's University
Connect with Patrick
About Patrick
Webb's research focuses on student attitudes who attend HBCUS (Historically Black Colleges and Universities). Specific topics include racial identity, potential crime victimization, offender characteristics, and campus safety measures. His research also focuses on the efficacy of criminal/juvenile justice reform efforts in relation to disproportionate minority contact among youth/adults.
Contributions
Publications
Incapacitating the Innocent: An Investigation of Legal and Extralegal Factors Associated with the Preadjudicatory Detention of Juveniles
(
Universal Publishers, 2008
).
Explores the use and impact of legal and extra-legal factors associated with the use of pre-adjudicatory detention among youth in the United States.