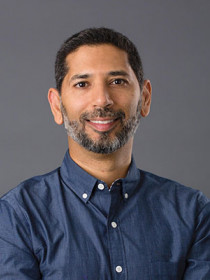 Pawan
H.
Dhingra
Professor of American Studies and Sociology, Amherst College
Connect with Pawan
About Pawan
Dhingra's research focuses on educational inequality, in particular the pursuit of after-school academics by young children and the increasing privatization of education. This includes the growth of after-school learning centers and academic competitions (e.g. spelling bees). Particular attention is on so-called "tiger parents" by Asian Americans, whites, and other minorities. Other research is on entrepreneurship, in particular the growth of the motel industry. Themes include neoliberalism, immigration, cultural sociology, and mobility.
Publications
Life Behind the Lobby: Indian American Motel Owners and the American Dream
(
Stanford University Press, 2012
).
Indian Americans own about half of all the motels in the United States. Even more remarkable, most of these motel owners come from the same region in India. Despite their dominance in the motel industry, Indian American moteliers are concentrated in lower- and mid-budget markets. Life Behind the Lobby explains Indian Americans' simultaneous accomplishments and marginalization and takes a close look at their own role in sustaining that duality.
Managing Multicultural Lives: Asian American Professionals and the Challenge of Multiple Identities
(
Stanford University Press , 2007
).
How do people handle contrasting self-conceptions? Do they necessarily compartmentalize their personal lives from their professional lives? Do minority and immigrant groups, in particular, act "ethnic" at home, "American" at work, "racial" in pan-ethnic spaces? Managing Multicultural Lives moves past this common assumption and demonstrates how minorities actually bring together contrasting identities.
Hyper Education: Why Good Schools, Good Grades, and Good Behavior Are Not Enough
(
New York University Press, 2020
).
It offers an up-close look at the education arms race of after-school learning, academic competitions, and the perceived failure of even our best schools to educate children. "Through his fascinating exploration of spelling bees, math competitions, and enrichment centers, Pawan Dhingra gets to the root of education obsessions to expose our global anxieties, national biases, and parental hopes for our sons and daughters." ~Min Jin Lee, author of Free Food for Millionaires and National Book Award Finalist, Pachinko