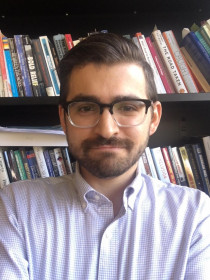 Philip
Rocco
Assistant Professor of Political Science, Marquette University
Connect with Philip
About Philip
Rocco's research examines the political economy of policy knowledge in the United States. A central dilemma of contemporary American politics is that ideological polarization has eroded a shared cognitive basis for reasoning about how to solve public problems. To better understand this dilemma, his work builds on comparative political economy scholarship on how the US "knowledge regime"—the organizational infrastructure that generates ideational frameworks, analysis, and advice—affects the way that policymakers recognize problems, build coalitions, and develop viable policy solutions. While existing work treats variation in knowledge regimes across national contexts, he shows that variation within the US context—across time, policy area, and institutional venue—has significant consequences for the character of public policy. His published and forthcoming work also focuses on how fragmented policy designs are shaping the politics and policy of health care in the US, as well as how policymakers and frontline workers overcome challenges associated with fragmentation.
No Jargon Podcast
Publications
"
Obamacare Wars: Federalism, State Politics, and the Affordable Care Act
" (with ) (
University Press of Kansas, 2016
).
Shows how the Affordable Care Act's intergovernmental structure, which entails the participation of both the federal government and the states, has deeply shaped the politics of implementation. Focusing on the creation of insurance exchanges, the expansion of Medicaid, and execution of regulatory reforms examines how opponents of the Act fought back against its implementation.
"
Obamacare, Universal Credit, and the Trilemma of Public Services
" (with ).
Public Administration Review
74
, no.
2
(
2014
).
Compares the Affordable Care Act to the Universal Credit in the United Kingdom to show how increasing demand for individualized government services cannot be met under conditions of increasing budget austerity and a polarized politics of accountability.
"
Implementing Health Reform in the United States: Intergovernmental Politics and the Dilemmas of Institutional Design
" (with ).
Health Policy
116
, no.
1
(
2014
):
51-60
.
Reviews how the fragmentation of authority between the federal government and the states in the Affordable Care Act has given opponents of the law leverage to contest the legislation as it is rolled out.