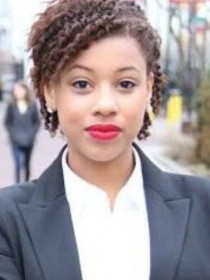 Rachel
Applewhite
Master of Public Health Candidate, Harvard T.H. Chan School of Public Health
Connect with Rachel
About Rachel
Applewhite is dedicated to working at institutions that are aimed at improving the health of vulnerable populations, specifically in the field of maternal, sexual and reproductive health. Overarching themes in Applewhite's writings include Medicaid reimbursment and doula care, race and how it relates to medical treatment and maternal health outcomes, and trauma informed approaches in private and public sectors. Applewhite has helped conduct both quantitative and qualitative small-scale research in the United States and Somaliland and has worked in Peru implementing, monitoring, and evaluating maternal and child health community projects. Applewhite is a current Master of Public Health candidate at the Harvard T.H. School of Public Health in the Global Health and Population Department with a concentration in maternal and child health. Working both abroad and locally has provided her with unique opportunities to navigate and learn within her field of interest.
No Jargon Podcast
Publications
"
Considerations for Screening, Testing, and Reporting Opioid Use During Pregnancy in the Era of the Opioid Epidemic
," (with ),
working paper
.
Notes that given historical inequities in treatment and access, as well as persistent racist practices in the healthcare system, low-income persons and persons of color are more likely to be targeted with subjective and punitive practices around screening, testing, and reporting of drug use during pregnancy, thereby furthering these inequities. Provides a historical lens and an epidemiological overview of opioid use disorder (OUD) during pregnancy; reviews current screening and testing practices during pregnancy and laws on reporting, focusing on three states; and concludes by sharing policy recommendations.