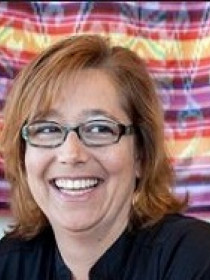 Rana
E.
Barar
Project Director, Advancing New Standards in Reproductive Health (ANSIRH), University of California, San Francisco
Connect with Rana
About Rana
Barar oversees operations for several large studies, including the Turnaway Study, a longitudinal, prospective study on the effects of unintended pregnancy and abortion on women's lives. Prior to joining ANSIRH, she managed the Teen-to-Teen Sexuality Education Project and served as interim director at Answer, a leading national organization dedicated to providing and promoting comprehensive sexuality education based at Rutgers University. In that capacity, Barar oversaw publication of Answer's teen publications - Sex, Etc. Magazine and Sexetc.org. She began her public health career working in several health and human rights projects at Columbia University's Mailman School of Public Health.
Contributions
Diana Greene Foster

Rana E. Barar
In the News
Guest to discuss
the finding that women who are denied abortions remain tethered to abusive partners
on
Radio or Not
, Rana E. Barar,
October 9, 2014
.