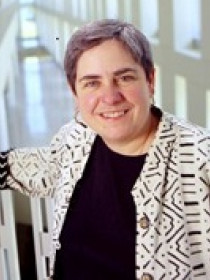 Randy
Albelda
Professor of Economics and Senior Research Associate, Center for Social Policy, University of Massachusetts Boston
Connect with Randy
About Randy
Albelda is a labor economist whose research and teaching cover a broad range of economic policies affecting women and families. She is an expert on the economic situation of women in the United States and Massachusetts, with particular attention to single mothers and low-income families. Her work explores the uneasy tension between mothers and low-wage work as well as the interactions between low-wage work and receipt of government and employer benefits. Albelda served as research director of the Massachusetts State Senate's Taxation Committee and of the legislature's Special Commission on Tax Reform in the late 1980s. For the last three decades, Albelda has worked with several advocacy and policy organizations in Massachusetts and nationwide that promote the well being of low-income families and progressive tax reform.
No Jargon Podcast
Publications
"
How Youth are Put at Risk by Parents' Low-Wage Jobs
," (with ),
Center for Social Policy, University of Massachusetts Boston
,
forthcoming
.
Provides an overview of what is known about the relationship between the status of youth and their parents' low-wage jobs, highlighting the ways that young people are harmed by their parents' working in low-wage, low-quality jobs.
"
Time Binds: U.S. Anti-Poverty Policies, Poverty and Single Mother's Wellbeing
"
Feminist Economics
17
, no.
4
(
2011
):
189-214
.
Highlights the lack of consideration given to the value of poor women's time in both the administration and benefit levels of employment-promoting antipoverty programs. Argues that this places additional binds on poor and low-income mothers' time, leading to an overestimation of single mothers' well-being and reducing the effectiveness of these policies.
"
Lost Ground: Poverty, Welfare Reform and Beyond
" (with ) (
South End Press, 2002
).
Offers progressive, feminist and anti-racist perspectives on the 1996 welfare reform. Argues that policy reforms are needed to help poor mothers escape poverty – policies that take into account the end of the family wage, the sexual revolution, black liberation, feminism, and multiculturalism.
"
Glass Ceiling and Bottomless Pits: Women's Work, Women's Poverty
" (with ) (
South End Press, 1997
).
Argues that women's lower earnings and their role as primary caregivers have prevented women from further achievement at the top and have served to keep many women in and near poverty. Focusing on the latter group, the authors provide an accessible economic analysis of gendered labor markets and policies.