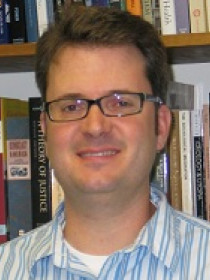 Raymond
R.
Swisher
Professor of Sociology, Bowling Green State University
Connect with Raymond
About Raymond
Swisher's research examines risk factors in the lives of low-income families, and their consequences for family and youth well-being. One recent area of research examines the consequences of parental incarceration for adolescents, with published work documenting associations with elevated levels of depression, delinquency, crime, and substance use. Other research has examined the consequences of neighborhood poverty and exposure to violence for adolescent depression, own violence, and survival expectations. Most recently he is examining trajectories of disadvantaged neighborhood experiences between adolescence and early adulthood, with a focus on inequalities across racial and ethnic subgroups in the United States. Swisher teaches undergraduate and graduate courses related to these research areas, and infuses a strong social policy component in his teaching.