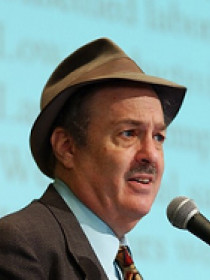 Richard
B.
Freeman
Herbert Ascherman Professor of Economics, Harvard University
Connect with Richard
About Richard
Freeman is one of the world's leading labor economists. His research includes the economic theory of unions, the economics of science and engineering, and the role that broader-based profit sharing plays in reducing inequality. Professor Freeman holds the Herbert Ascherman Chair in Economics at Harvard University, is currently serving as Faculty co-Director of the Labor and Worklife Program at the Harvard Law School, and is Senior Research Fellow in Labour Markets at the London School of Economics' Centre for Economic Performance. He directs the National Bureau of Economic Research / Sloan Science Engineering Workforce Projects, and is Co-Director of the Harvard Center for Green Buildings and Cities.
Contributions
Joseph R. Blasi

,

Douglas L. Kruse