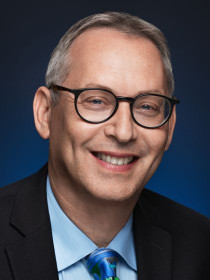 Richard
L.
Hasen
Chancellor's Professor of Law and Political Science, University of California, Irvine
Connect with Richard
About Richard
Hasen is a nationally recognized expert in election law and campaign finance regulation, and is co-author of a leading casebook on election law. From 2001-2010, he served (with Dan Lowenstein) as founding co-editor of the quarterly peer-reviewed publication, Election Law Journal. He is the author of more than 80 articles on election law issues, published in numerous journals including the Harvard Law Review, Stanford Law Review and Supreme Court Review. Hasen also writes the often-quoted Election Law Blog. He was elected to the American Law Institute in 2009, and he was named one of the 100 most influential lawyers in America by The National Law Journal in 2013.
Contributions
No Jargon Podcast
Publications
The Voting Wars: From Florida 2000 to the Next Election Meltdown
(
Yale University Press, 2012
).
Describes fights over voting rules since 2000, especially fights over voter fraud and voter suppression.