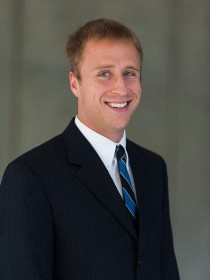 Robert
Kelchen
Assistant Professor of Higher Education, Seton Hall University
Connect with Robert
About Robert
Kelchen's research interests include student financial aid, higher education finance, and accountability policy. His work as a methodologist for Washington Monthly magazine's annual college rankings won an award for best data journalism from the Education Writers Association. His teaching interests include higher education finance, research methods, and governance and accountability policies and practices. He holds a bachelor's degree from Truman State University and master's and doctoral degrees from the University of Wisconsin-Madison.
Contributions
Sara Goldrick-Rab

Jason Houle
Publications
"
Federal College Ratings: A Primer and Potential Implications
"
Journal of College Admission
(
forthcoming
).
Details the Obama Administration's proposed Postsecondary Institution Ratings System (PIRS) and makes methodological and policy recommendations.
"
Accelerating College Knowledge: A Fiscal Analysis of a Targeted Early Commitment Pell Grant Program
" (with ).
The Journal of Higher Education
(
forthcoming
).
Evaluates the fiscal consequences of making an early commitment of the full Pell Grant to eighth graders from needy families, using a simplified eligibility process.