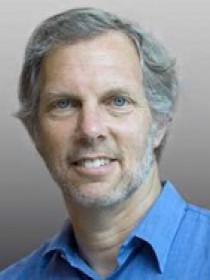 Robert
Pollin
Professor of Economics and Co-Director of Political Economy Research Institute, University of Massachusetts Amherst
Connect with Robert
About Robert
Pollin's research centers on macroeconomics, conditions for low-wage workers in the U.S. and globally, the analysis of financial markets, and the economics of building a clean-energy economy in the U.S. He has worked recently as a consultant for the U.S. Department of Energy, the International Labour Organization and numerous non-governmental organizations on various aspects of building high-employment green economies, and is currently directing a project with the United Nations Industrial Development Organization on this topic.
No Jargon Podcast
Publications
Back to Full Employment
(
MIT Press, 2012
).
Explains views on full employment in macroeconomic theory from Marx to Keynes to Friedman. Argues that the policy was abandoned in the United States in the 1970s for the wrong reasons, and he shows how it can be achieved today despite the serious challenges of inflation and globalization.
"
Public Policy, Community Ownership, and Clean Energy
"
Cambridge Journal of Regions, Economy, and Society
5
, no.
3
(
2012
):
1-18
.
Considers policies for promoting productive investments in the U.S., especially as regards the project of building a clean energy economy.
A Measure of Fairness: The Economics of Living Wages and Minimum Wages in the United States
(with ) (
Cornell University Press, 2008
).
Provides an overview of living wage and minimum wage implementation in Louisiana, New Mexico, Arizona, California, Massachusetts, and Connecticut to show how these policies play out in the paychecks of workers, in the halls of legislature, and in business ledgers. Argues that living wage laws and minimum wage increases have been effective policy interventions capable of bringing significant, if modest, benefits to the people they were intended to help.