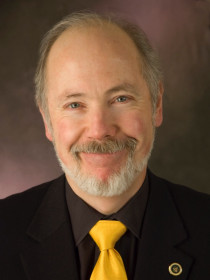 Robert
J.
Spitzer
Distinguished Service Professor and Chair of Political Science, SUNY Cortland
About Robert
Spitzer's chief areas of expertise are gun policy (including politics, history, law, and criminological consequences of guns) and the American presidency (especially president's veto power and other constitutional powers, presidential behavior, electoral, political, and policy dimensions of the office, and inter-branch relations).
Contributions
No Jargon Podcast
Publications
Guns across America: Reconciling Gun Rules and Rights
(
Oxford University Press, 2015
).
Argues that our understanding of the gun issue as it has evolved in the U.S. is upside down, looking at gun law history, the Second Amendment, stand your ground laws, and New York State gun laws.
The Politics of Gun Control (8th Edition)
(
Routledge, 2021
).
Applies policy theory to the key elements of the gun debate, including analysis of the Second Amendment, cultural-historical factors, interest group behavior, criminological consequences, legislative and executive politics.
Saving the Constitution from Lawyers: How Legal Training and Law Reviews Distort Constitutional Meaning
(
Cambridge University Press, 2008
).
Offers a sweeping indictment of the legal community when it enters into the realm of constitutional interpretation.
The Presidency and the Constitution: Cases and Controversies
(with ) (
Palgrave/Macmillan, 2005
).
Analyzes and examines the courts' view of presidential power.
President and Congress: Executive Hegemony at the Crossroads of American Government
(
McGraw-Hill; and Temple University Press, 1993
).
Provides an analytical and critical treatment of presidential-congressional relations.
The Presidential Veto: Touchstone of the American Presidency
(
SUNY Press, 1988
).
Discusses the constitutional antecedents and modern applications of the veto power, including contemporary controversies.