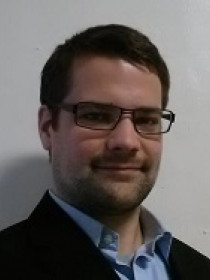 Robert
Zuchowski
Graduate Student in Sociology and Demography, Pennsylvania State University
Connect with Robert
About Robert
Zuchowski's research focuses on urban sociology and immigration. His thesis uses a novel spatial analysis approach to analyze residential integration processes of the largest Asian and Hispanic immigrant groups across the 50 largest U.S. metropolitan areas. In this paper, Zuchowski developed an explicitly spatial approach rather than the conventionally used aspatial measures such as the Index of Dissimilarity, exposure, and isolation. He is also conducting research on residential and workplace segregation and developing his knowledge of the family demography literature.
Zuchowski is an IGERT fellow at the Pennsylvania State University, which is a program focused on bridging computational social science with conventional sociological and demographic work. This includes many components but to name a few: using python and best practices for replication, social network analysis, text analysis, and other complex methods for answering social science related questions.
Contributions
Publications
"
Crime Mapping
" in
The Encyclopedia of Crime and Punishment
, edited by
David Levinson
(
Sage, forthcoming
).
Presents a solid foundation on the use of Geographic Information Systems for those with little to no knowledge on the topic.
"
Social Disorganization in New Orleans
,"
Loyola University New Orleans
,
forthcoming
.
Uses Geographic Information Systems to analyze census and calls for service data in New Orleans to explore social disorganization and concentrated disadvantage.