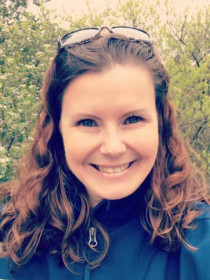 Robyn
M.
Young
Research Assistant II, Dartmouth College
Connect with Robyn
About Robyn
Young's professional focus is on the systemic and environmental impact of foster care on life course development, which includes the overarching themes of higher education and the college choice model, as well as adolescent identity development for this population. She currently works with Dartmouth College to implement successful substance use screening in the primary care setting, work which greatly influences the trends in foster  care placement in Maine, and her role helps to bridge the gap between the dissemination of research and application to practice. 
Contributions
Publications
"
Foster Youth in College: How to Help Us Make It
,"
Dartmouth College
,
forthcoming
.
Explores the developmental impacts of foster care on college success for foster youth, whose educational outcomes fall significantly below that of their non-fostered peers. Recommends that programs to support these youth need to consider developmental science. Argues that developmental science suggests that their relationship to workforce participation, professional development, and community engagement may be impacted by a history of trauma and neglect, and significantly changes their perception of self-efficacy and fitness for higher education.