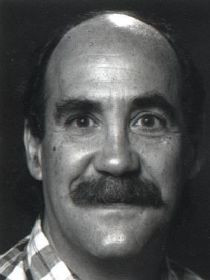 Ron
Aminzade
Professor Emerita of Sociology, University of Minnesota
Connect with Ron
About Ron
Aminzade's areas of expertise include nationalism; race relations; social movements; democratic theory; and the sociology of higher education. His current research focuses on processes of exclusion with respect to internal and external others (i.e. racial minorities and non-citizens) and how these have shaped nationalism and the nation-building project during the colonial, state socialist, and neo-liberal eras in Tanzania. Aminzade has served on the Board of Directors of a number of non-profit organizations concerned with improving educational opportunities in Africa, including Books for Africa, Project Zawadi, and Community Solutions for African Development. His undergraduate courses routinely incorporate community service learning so as to give students opportunities to work with a variety of different community organizations in the Twin Cities.
Contributions
Publications
"
Nation Building in Post-Colonial Nation-States: The Cases of Tanzania and Fiji
" (with ).
Research in Political Sociology
16
(
2008
):
121-166
.
Explores dilemmas of nation-building in two post-colonial societies, focusing on historical patterns of racial formation and civic exclusion/inclusion.
"
Nation-States Confront the Global: Discourses of Indigenous Rights in Fiji and Tanzania
" (with ).
Sociological Quarterly
48
, no.
4
(
2007
):
801-831
.
Analyzes the tensions between local and global discourses of indigeneity in two post-colonial nation-states.
"
From Race to Citizenship: The Indigenization Debate in Post-Socialist Tanzania
"
Comparative Studies in International Development
38
, no.
1
(
2003
):
43-63
.
Documents the transformation of the debate over indigenization from a discourse of racial redress targeting the country's Asian racial minority to an exclusionary discourse of citizenship targeting foreigners.