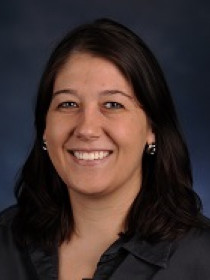 Sandy
Zook
Assistant Professor of Public Affairs, University of Colorado Denver
Connect with Sandy
About Sandy
Zook's research focuses on social enterprise and entrepreneurship, civil society development and cross-sector collaboration from both domestic and international perspectives. She has over 10 years of experience working in state government, local government and the nonprofit sector. Current projects include examining the role of entrepreneurship in the informal economy and examining pressures faced by nonprofit organizations operating in highly regulated governmental environments.
Contributions
Publications
"
Citizen, Customer, Partner and the Nonprofit Sector
," (with ),
Association for Research on Nonprofit Organizations and Voluntary Action
,
November 2015
.
Examines and identifies three primary client and stakeholder roles in nonprofit organizations: citizens, customers and partners. Argues that citizens have a vote in the strategic direction of nonprofits, customers pay a fee for a product or service, and partners work strategically with nonprofit organizations to produce a good or service.
"
A Quantitative Critique of Kerlin's Macro-Institutional Social Enterprise Framework
" (with ).
Social Enterprise Journal
11
, no.
2
(
2015
):
178-201
.
Examines the role of country-level institutional factors, including economy type, civil society, role of the welfare state and international aid on the development of the social enterprise sector across countries. Discusses how nearly half of the variance in the size of the social enterprise sector can be attributed to country-level factors, particularly economic competitiveness rank, size of the welfare state and collectivist cultural orientation.
"
Returns for a Touchdown? Universities Entering College Football
," (with ),
Southern Economic Association (SEA)
,
September 2014
.
Discusses how since 2004, 24 universities have started college football teams throughout all levels of the NAIA and NCAA. Argues that while there may be reward for athletic success, starting a football team does not pay immediate academic dividends.