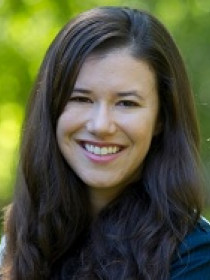 Sarah
Bush
Associate Professor of Political Science, Yale University
About Sarah
Bush's research examines how international actors try to aid democracy, promote women's representation, and support elections in developing countries. Prior to coming to Yale, Dr. Bush taught at Temple University and held a fellowship at the Harvard Kennedy School. Her work has also been supported by grants from the National Science Foundation. She received a Ph.D. in Politics from Princeton University in 2011.
Contributions
Publications
"
The Taming of Democracy Assistance: Why Democracy Promotion Does Not Confront Dictators
" (
Cambridge University Press, 2015
).
Focuses on the survival instincts of the non-governmental organizations (NGOs) that design and implement democracy assistance. Argues that NGOs seek out tamer types of aid, especially as they become more professional. Provides new understanding of foreign influence and moral actors in world politics, with policy implications for democracy in the Middle East.
"
Confront or Conform? Rethinking U.S. Democracy Assistance
,"
Project on Middle East Democracy (POMED)
,
February 28, 2013
.
Explores recent shifts in the nature of U.S. government-funded democracy assistance programs that have made them less likely to confront autocratic governments and more focused on measurable outputs, and gives recommendations on how to avoid these pitfalls and engender more positive outcomes.
"
The Democracy Establishment
,"
PhD dissertation
,
Princeton University
,
November 2011
.
Examines how and why the United States and other developed countries turned to democracy promotion at the end of the Cold War and what the impact of doing so has been on the conduct of politics in developing countries across the world.
"
International Politics and the Spread of Quotas for Women in Legislatures
"
International Organization
65
, no.
1
(
2011
):
103-137
.
Shows that developing countries adopt quotas requiring women's representing in politics in response to international pressure. Suggests that democracy promotion can succeed at changing countries' political institutions, but raises questions about whether quotas can ultimately improve women's substantive representation when they lack domestic support.