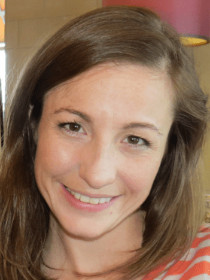 Sarah
Galey
PhD Candidate in Education, Michigan State University
Connect with Sarah
About Sarah
Galey's research interests include educational politics, policy networks, district policy implementation, and instructional coaching. Her inter-disciplinary approach to academic inquiry cuts across the fields of organizational sociology, education policy and political science. Methodologically, she employs networked theories of policy change and knowledge generation, as well as mixed-methods network analysis, to answer research questions. Substantively, her research focuses on the inter-organizational dynamics of policy networks that shape research use, knowledge diffusion, and idea formation processes in educational policy domains. Sarah studies these phenomena at multiple levels of the educational policy system.
Publications
"
The Evolving Role of Instructional Coaches in U.S. Policy Contexts
"
The William and Mary Educational Review
4
, no.
2
(
2016
):
54-71
.
Discusses the policy roots of instructional coaching in U.S. contexts before turning to key themes in the current policy literature on instructional coaching. Finds that coaches play at least three important roles in education policy implementation: a cognitive role, an organizational role, and a reform role.