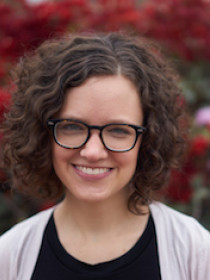 Sarah
Lynn
Kostecki
PhD Candidate in Political Science, The Graduate Center, City University of New York
Connect with Sarah
About Sarah
Kostecki is a Political Scientist with expertise in welfare state policies across the globe. Her dissertation focuses on the relationship between work-family reconciliation policies (those that reconcile tensions between work and family) and the persistence of gender inequality in employment across the United States and 31 middle- and high-income countries. The policies of interest in her study are leave policies (maternity, paternity, and parental), publicly subsidized childcare, and working time-regulations. Other research topics of interest include the politics of welfare state development and the measurement of household well-being.
Contributions
Publications
"
Analyzing Inequality across Households in High-Income Countries: How Does the Value of Unpaid Work and Non-Cash Government Transfers Change the Picture?
," (with ),
LIS Working Paper Series
,
forthcoming
.
Constructs a new income definition where we add both the value of unpaid work and the value of non-cash government transfers to the LIS conventional income measure of disposable household income (DHI). Begins the task of creating a more complete portrait about how to analyze economic inequality across households than research using narrower income definitions.