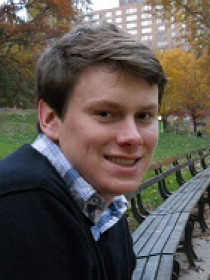 Sean
McElwee
Co-Founder, Data for Progress
Connect with Sean
About Sean
McElwee's work focuses on the intersection of democracy and inequality. He explores voting inequalities across class, race and age and the effects of these inequalities on policy. He also explores race, class, age and gender disparities in campaign finance and how these biases distort policies. In addition, McElwee explores attitudes about race, particularly among whites.
Contributions
No Jargon Podcast
Publications
"
Why the Voting Gap Matters
,"
Demos
,
October 23, 2014
.
Lays out the case that voters and non-voters have distinct preferences and that these differences have important implications for public policy. Makes the case for policies to increase turnout.
"
How Chicago's White Donor Class Distorts City Policy
,"
Demos
,
April 28, 2016
.
Uses a pioneering new method to explore the race, gender and income demographics of political donors. Shows that donors to Chicago elections are whiter and richer than the general population. Argues that donors in the mid-range are more diverse than the largest donors, while using survey data to show that donors from Chicago are more supportive of austerity.
"
Why Voting Matters: Large Disparities in Turnout Benefit the Donor Class
,"
Demos
,
September 16, 2015
.
Examines American National Election Studies data to show that voters are more conservative on many core issues related to inequality and redistribution than non-voters. Analyzes Census Bureau data to show the deep class and race disparities in turnout. Includes a new review of the literature showing that turnout affects policy.