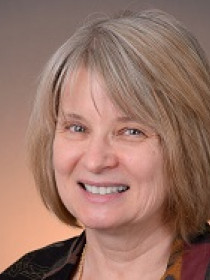 Sharon
L.
Harlan
Professor of Sociology and Health Sciences, Northeastern University
Connect with Sharon
About Sharon
Harlan's research explores the socially unequal impacts of climate change, focusing on exposure to excessively hot outdoor and indoor temperatures as a significant and increasingly critical threat to human health and well-being in cities.  She studies the environmental factors, such as lack of vegetation, open spaces, and air conditioning, which produce elevated risks for people in low-income and minority neighborhoods.  Her approach is interdisciplinary, integrating social theories about the historical production of environmental injustices with data and models from the ecological, geospatial, and health sciences. She also led the development of a longitudinal survey in the Phoenix, Arizona metropolitan area on environmental attitudes and behaviors and has published widely on these topics as well as the epidemiology of heat and the development of a socio-spatial heat vulnerability index.  
Contributions
In the News
"
Just Deserts
," Sharon L. Harlan,
International Innovation
,
January 1, 2013
.