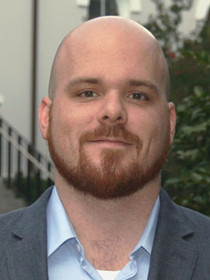 Stephen
Bagwell
Assistant Professor of Political Science, University of Missouri-St Louis
Connect with Stephen
About Stephen
Bagwell's research focuses on the intersection of political violence and political economy, guided by two overarching questions: are economic tools effective at promoting change in abusive government behavior; and how do economic outcomes impact the decisions and ability of groups to mobilize and dissent? Bagwell serves as a member of the Economic and Social Rights team with the Human Rights Measurement Initiative, which aims to produce metrics for government fulfillment of human rights around the world.
Publications
"
Risky Business: Foreign Direct Investment and the Economic Consequences of Electoral Violence
" (with ).
Journal of Global Security Studies
5
, no.
2
(
2020
):
339–360
.
Finds that large multinational firms are sensitive to the political risks in maintaining investments in countries which experience violence surrounding elections. Discusses they are more likely to divest from states which suffer from violent electoral processes than they are from states which experience civil war.