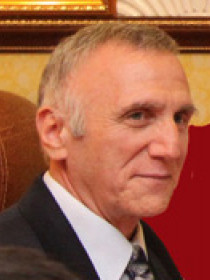 Steve
Posner
Educator and Publisher, University of Southern California
Connect with Steve
About Steve
Posner's research focuses on increasing student awareness of the news. Overarching themes in Posner's writings include combatting the dangers of disinformation, the need to provide students with fact-based news and analysis, and the urgent importance of the youth vote in the upcoming presidential election. Posner serves the campus community and is the publisher of NewsFacts & Analysis, a nonpartisan online news source assigned by professors as homework for their students.
Publications
Israel Undercover Secret Warfare and Hidden Diplomacy in the Middle East
(
Syracuse University Press, 1987
).
Details the dual use of intelligence agencies in securing peace agreements and combatting international terrorism.