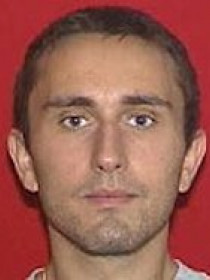 Straso
Jovanovski
PhD Candidate in Public Affairs and Community Development, Rutgers University-Camden
Connect with Straso
About Straso
Jovanovski's research focuses on the intersection of population health and public policy; another area of interest is community and economic development through social enterprises. Overarching themes in Jovanovski's writings include the relationship between environmental conditions and health, and the use of public health interventions at the community level. Jovanovski presently serves on the citizens advisory committee of the Delaware River Port Authority and is a member of the Association for Research on Nonprofit Organizations and Voluntary Action.
Contributions
Publications
"
Assessing Economic Revitalization in New Jersey: A Comparative Study of Camden and Neighboring Municipalities
" (with ).
State and Local Economic Development Policy Graduate Student Conference
(
2016
).
Uses the New Jersey Municipal Distress Index from the NJ Department of Community Affairs to assess a 21-year trend in municipal economic distress. While the City of Camden has seen improvement in recent years, this has not translated into more jobs or earnings for city residents. There is a sizeable mismatch between the number of new jobs promised by the new corporate entities entering the city to enjoy the new tax incentives, and realized employment numbers, with many being administrative transfers from the suburbs.