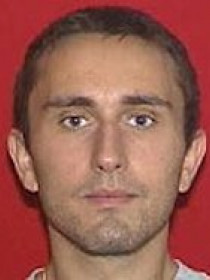 Straso
Jovanovski
PhD Candidate in Public Affairs and Community Development, Rutgers University-Camden
Connect with Straso
About Straso
Jovanovski's dissertation research focuses on the relationship between the spatial patterning of concentrated neighborhood poverty and health outcomes across and within U.S. metropolitan and Micropolitan regions. He is an ongoing intern with the Camden Area Health Education Center. Jovanovski assisted the local nonprofit with their new Faith in Prevention project seeking to engage city faith-based organizations in nutrition and exercise education for health prevention, in partnership with the Camden Coalition of Healthcare providers, modeled on the evidence-based Faithful Families Eating Smart and Moving More model.  
Jovanovski has been a sitting member on the Delaware Valley Regional Planning Commission's Public Participation Task Force since January 2016, where he provides input on regional planning matters affecting Camden City and County. Jovanovski is a student representative on the Rutgers-Camden campus Hearing Board/Campus Appeals Committee adjudicating on student code of conduct and academic integrity matters. He is also a member of the executive board of the Rutgers-Camden campus Public Administration Student Association, and the Community Research and Development Division of the Society for the Study of Social Problems.
He is currently a graduate research assistant with the Senator Walter Rand Institute for Public Affairs at Rutgers working on their South Jersey Infographics project for data access and mapping of county and municipal profiles. Furthermore, Jovanovski has produced a report addressing issues of parking demand and shortage, and proposed ways of increasing transit ridership for sporting events at the PPL soccer stadium in the City of Chester, Pa while working with the city's director of planning as a Planning/GIS intern in 2011. He is a recipient of the APPAM 2016 Equity and Inclusion Fellowship as well as the 2015 ARNOVA Diversity Scholar and Leader Award. 
Contributions
Publications
"
Assessing Economic Revitalization in New Jersey: A Comparative Study of Camden and Neighboring Municipalities
" (with ).
State and Local Economic Development Policy Graduate Student Conference
(
2016
).
Uses the New Jersey Municipal Distress Index from the NJ Department of Community Affairs to assess a 21-year trend in municipal economic distress. While the City of Camden has seen improvement in recent years, this has not translated into more jobs or earnings for city residents. There is a sizeable mismatch between the number of new jobs promised by the new corporate entities entering the city to enjoy the new tax incentives, and realized employment numbers, with many being administrative transfers from the suburbs.