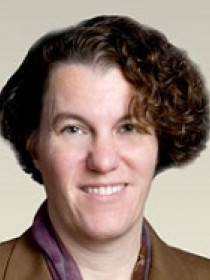 Susan
Dynarski
Professor of Education, Harvard University
Faculty Research Associate, National Bureau of Economic Research
Connect with Susan
About Susan
Dynarski teaches economics, statistics and education policy at the Harvard Graduate School of Education, where her research focuses on college costs, charter schools, inequality and financial aid for college. She is a nationally recognized expert, ranking among the top ten most influential economists working on education policy. She is frequently quoted in news outlets such as the New York Times and Wall Street Journal. She has testified about education and tax policy before the U.S. Senate Finance Committee, the U.S. House Ways and Means Committee and the President's Commission on Tax Reform.
Contributions
Publications
"
Financial Aid Policy: Lessons from Research
" (with ).
Future of Children
(
May 2013
).
Reviews what is known and not known about the efficacy of various student aid programs; shows that, which lowering costs can improve college access, the complexity of program requirements and applications can reduce access to the funding that would improve college completion rates.
"
Simplifying Tax Incentives and Aid for College: Progress and Prospects
" (with ).
Tax Policy and the Economy
(
2013
).
Argues that most of the data items in the federal aid application do not affect the distribution of aid, and that the much shorter set of variables available in IRS data could be used to closely replicate the existing distribution of aid. Provides a five-year retrospective of what has changed in the aid process since this argument has been presented to Congress and the U.S. Department of Education, and discusses shortfalls and possible future reforms.
"
Building the Stock of College-Educated Labor
"
Journal of Human Resources
43
, no.
3
(
2008
):
576-610
.
Establishes a causal link between college costs and the share of workers with a college education, finding that tuition subsidy programs have increased the share of the population that completes a college degree.
"
Raising College Enrollment
"
Milken Institute Review
10
, no.
3
(
2008
):
37-45
.
Recommends changes to the federal student aid system that would increase college enrollment and remove barriers to enrollment for otherwise qualified students, such as revising daunting FAFSA requirements.
"
College Grants on a Postcard: A Proposal for Simple and Predictable Federal Student Aid
," (with ),
The Hamilton Project
,
January 31, 2007
.
Calls for a drastic simplification of the current system of educational grants and tax incentives that would combine Pell Grants and the Hope and Lifetime Learning tax credits for undergraduates into a single, streamlined grant administered through the Department of Education, using information already collected by the Internal Revenue Service.
"
The Cost of Complexity in Federal Student Aid: Lessons from Optimal Tax Theory and Behavioral Economics
" (with ).
National Tax Journal
59
, no.
2
(
2006
).
Describes the complexity of the aid system, and applies lessons from optimal tax theory and behavioral economics to show that complexity is a serious obstacle to both efficiency and equity in the distribution of student aid; uses detailed data from federal student aid applications to show that a radically simplified aid process can reproduce the current distribution of aid using a fraction of the information now collected.