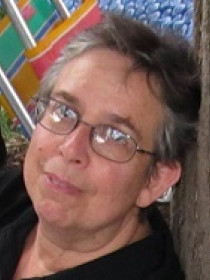 Susan
Sered
Professor of Sociology, Suffolk University
Senior Researcher, Center for Women's Health and Human Rights
About Susan
Sered's work explores how individuals and groups experience illness, death and suffering, as well as the ways in which powerful institutions manage, or do not manage, to exert control over those experiences. She is committed to hearing the voices of people affected by social and public policies, and has studied and written about the struggles of Americans who do not have health insurance, the impact of the Affordable Care Act on these American men and women, and the experiences of criminalized women as they cycle through shelters, rehabilitation facilities, homelessness and prison. Sered is frequently called upon to provide expert testimony regarding health and criminal justice legislation at Massachusetts legislative hearings.
Contributions
Publications
Can't Catch a Break: Gender, Jail, Drugs, and the Limits of Personal Responsibility
(with ) (
University of California Press, 2014
).
Documents the day-to-day lives of forty women as they struggle to survive sexual abuse, violent communities, ineffective social and therapeutic programs, discriminatory local and federal policies, criminalization, incarceration, and a broad cultural consensus that views suffering as a consequence of personal flaws and bad choices.
Uninsured in America: Life and Death in the Land of Opportunity, 2nd Edition
(with ) (
University of California Press, 2005
).
Examines why millions Americans fall through the cracks in the health care system, and what it means for society as a whole when so many people suffer the consequences of inadequate medical care.
Priestess, Mother, Sacred Sister: Religions Dominated by Women
(
Oxford University Press, 1994
).
Explores situations in which women are the religious leaders. Includes Korean shamanism, nineteenth-century Spiritualists, and the Sande secret societies of West Africa, Christian Science, the Caribs of Belize, and the contemporary Feminist Spirituality movement.