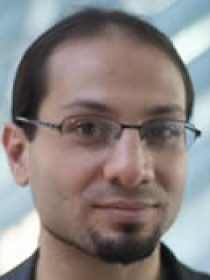 Tal
Peretz
Assistant Professor of Sociology and Women's Studies, Auburn University
Connect with Tal
About Tal
Peretz's research focuses on anti-sexist and anti-violence activism, through an intersectional feminist lens. Peretz's overarching themes in writings include masculinity norms, violence prevention strategies and programmes, intersecting social identities (race, class, gender, sexuality, religion, etc), feminist theory and social movements. Peretz is a faculty member in Sociology and Women's and Gender Studies.
Contributions
Publications
"
Why Study Men andMasculinities? A Theorized Research Review
"
Graduate Journal of Social Science
12
, no.
3
(
2016
):
30–43
.
Argues that gender-aware studies of men and masculinities are in fact necessary for an intersectional analysis of gender relations, and that a better understanding of masculinity is necessary to reduce men's perpetration of violence
and increase support for gender justice.