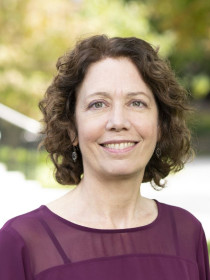 Tali
Mendelberg
John Work Garrett Professor of Politics, Princeton University
Connect with Tali
About Tali
Mendelberg studies inequality and politics. Her areas of specialization are political communication, gender, race, class, public opinion, political psychology, and experimental methods.
Contributions
Katherine T. McCabe

Adam Thal
Publications
The Race Card
(
Princeton University Press, 2001
).
Examines how and when politicians play the race card and then manage to plausibly deny doing so. Discusses how George Bush's used the Willie Horton story during the1988 presidential campaign and how politicians routinely evoke racial stereotypes, fears, and resentments without voters' awareness.
"
College Socialization and the Economic Views of Affluent Americans
" (with ).
American Journal of Political Science
(
forthcoming
).
Develops tests and finds support for a theory of class cultural norms. Argues that these preferences are partly traceable to socialization that occurs on predominately affluent college campuses, especially those with norms of financial gain, and especially among socially embedded students. Implements a large panel dataset with a high response rate and more rigorous causal inference strategies than previous socialization studies. Argues that college socialization partly explains why affluent Americans support economically conservative policies.
The Silent Sex: Gender, Deliberation and Institutions
(with ) (
Princeton University Press, 2014
).
Argues that these efforts to increase and improve the representation of women will often fall short unless they also address institutional rules that impede women's voices. Delineates that the wrong institutional rules can exacerbate women's deficit of authority and that the right rules can elevate women's authority. Discusses how these rules increase women's participation, establish more cooperative norms of group behavior, and can have important consequences for the descriptive and substantive representation of women and their interests.