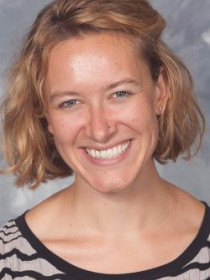 Taryn
Valley
MD/PhD Candidate, Department of Anthropology, University of Wisconsin-Madison
Connect with Taryn
About Taryn
Valley's research focuses on women's health, particularly around family planning, in Latin America and the US. Valley studies access and barriers to contraception and abortion care, the culture of biomedicine, as well as structural violence as it relates to reproductive health. Valley serves as a Clinic Coordinator for a student-run free clinic in Madison, WI, and is an Advising Chair in her MD/PhD Program (Medical Scientist Training Program) Executive Committee. Valley also works in Guatemala on community-based implementation of collaborative qualitative research.
Publications
"
Medical Student Attitudes and Understanding of Reproductive Health and Justice: An Institution-Wide Survey
," (with ),
Women's Health and Equity Symposium, University of Wisconsin-Madison
,
October 2020
.
Details how the findings from a survey of medical students reveals that students are not consistently exposed to education about abortion or contraception and have misperceptions about common reproductive health topics. Discusses that in order for trainees to provide care grounded in reproductive justice, full spectrum non-judgmental reproductive health curricula must be incorporated into didactic and clinical medical education.