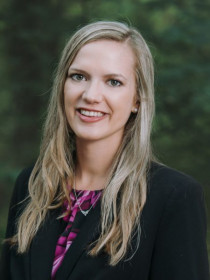 Taylor
Scott
Research Assistant Professor, Pennsylvania State University
Connect with Taylor
About Taylor
Taylor's research aims to understand ways to support policymakers' use of research evidence. Since 2015, Taylor has worked to develop and evaluate the Research-to-Policy Collaboration (RPC), a replicable model that aims to support policymakers' use of research by preparing and mobilizing researchers' response to current policy priorities and opportunities. In addition to consulting on RPC implementation, Taylor is a co-investigator of an evaluation that aims to understand mechanisms that support partnership between researchers and policymakers. Taylor also supports policy training through workshops and mentorship of postdocs and voluntary research fellows.
Publications
"
Bridging the Research–Policy Divide: Pathways to Engagement and Skill Development
" (with ).
American Journal of Orthopsychiatry
89
, no.
4
(
2019
):
434-441
.
Notes that to support the use of research in policy, researchers must be engaged in interacting with decision makers. Finds researchers would benefit from support in developing policy skills as well as mechanisms that broker their engagement as it relates to current policy efforts.