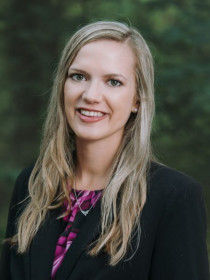 Taylor
Scott
Research Assistant Professor, Pennsylvania State University-Main Campus
Connect with Taylor
About Taylor
Dr. Scott directs the Research Translation Platform of the Evidence-to-Impact Collaborative at Penn State. Her research focuses on how policymakers use research evidence and how to engage researchers in the policy process. This includes directing the implementation and evaluation of the Research-to-Policy Collaboration and other research translation strategies. Ultimately, this work facilitates researcher-policymaker partnerships around the use of research evidence, science communication, and useful data. Her work has been supported by WT Grant Foundation, NSF, and NIH.
Publications
"
Bridging the Research–Policy Divide: Pathways to Engagement and Skill Development
" (with ).
American Journal of Orthopsychiatry
89
, no.
4
(
2019
):
434-441
.
Notes that to support the use of research in policy, researchers must be engaged in interacting with decision makers. Finds researchers would benefit from support in developing policy skills as well as mechanisms that broker their engagement as it relates to current policy efforts.