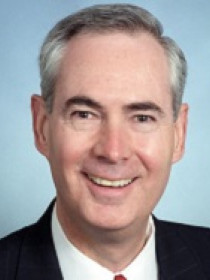 Theodore
S.
Arrington
Emeritus Professor of Political Science, University of North Carolina at Charlotte
Connect with Theodore
About Theodore
Arrington's expertise focuses on electoral behavior, with special emphasis on design and administration of election systems, redistricting, compliance with the Voting Rights Act, and campaigning for public office. For twelve years, he was member of the Charlotte/ Mecklenburg Board of Elections (six years as the chair). Arrington has also been an expert witness in over 40 voting rights cases, including extensive work as an expert for the U.S. Department of Justice. He has also advised local units of government on design of election systems and redistricting to enhance representation and has advised candidates for public office on election strategy. The news media – print, radio, and television – have called on his expertise for 40 years.
Contributions
Publications
"
Outreach Programs and Voter Registration in North Carolina
" (with ).
State and Local Government Review
24
, no.
3
(
113
):
1992
.
Examines the effectiveness of local election officials in encouraging voter registration.