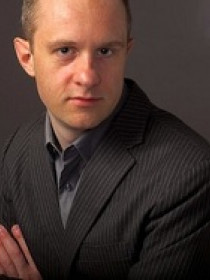 Thomas
Medvetz
Associate Professor of Sociology, University of California, San Diego
About Thomas
Medvetz's research focuses on the role of experts, professionals, and intellectuals in contemporary politics. He has taught classes on American politics, culture, and social change.
Contributions
Publications
"
'Scholar as Sitting Duck': The Cronon Affair and the Buffer Zone in American Public Debate
"
Public Culture
24
, no.
1
(
2012
):
47-53
.
Addresses the public controversy surrounding University of Wisconsin historian William Cronon, whose March 2011 blog postings about collective bargaining rights in Wisconsin elicited a swift reprisal from state Republicans. I argue that the "Cronon affair" is best understood, not as indicating a pervasive threat to academic freedom per se, as most commentators have suggested, but as an object lesson in the marginality and ineffectiveness of intellectuals in American public debate.
Think Tanks in America
(
University of Chicago Press, 2012
).
Presents the first major book-length sociological study of the history and present-day role of the organizations known as "think tanks."
"
The Contemporary American Conservative Movement
" (with ).
Annual Review of Sociology
37
(
2011
):
325-254
.
Surveys the literature on the conservative movement by historians, political scientists, and serious journalists since the mid-1990s, and reviews the more limited number of sociological contributions.
"
Think Tanks
" in
Blackwell Encyclopedia of Sociology
, edited by
George Ritzer
(
Blackwell Reference Online, 2010
).
Offers a brief semantic history of the term "think tank" and describes how the term's ambiguities relate to the organizations' formal properties.