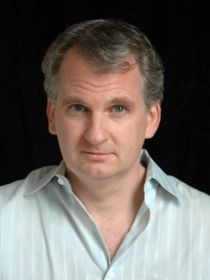 Timothy
Snyder
Richard C. Levin Professor of History, Yale University
About Timothy
Snyder is one of the leading American historians and public intellectuals, and enjoys perhaps greater prominence in Europe, as he specializes in the history of Central and Eastern Europe, and the Holocaust. He is a member of the Committee on Conscience of the United States Holocaust Memorial Museum, is the faculty advisor for the Fortunoff Collection of Holocaust Testimonies at Yale, and sits on the advisory councils of the Yivo Institute for Jewish Research and other organizations. 
Contributions
No Jargon Podcast
Publications
Bloodlands: Europe between Hitler and Stalin
(
Basic Books, 2012
).
Presents the mass murders committed by the Nazi and Stalinist regimes as two aspects of a single history, in the time and place where they occurred: between Germany and Russia, when Hitler and Stalin both held power.
On Tyranny: Twenty Lessons from the Twentieth Century
(
Penguin Random House, 2017
).
Argues that the political order of today faces new threats, not unlike the totalitarianism of the twentieth century. Explains that we are no wiser than the Europeans who saw democracy yield to fascism, Nazism, or communism, but that our one advantage is that we might learn from their experience.